Forums in the Car Audio Niche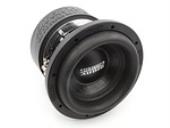 These are the 50 most relevant discussion forums in the car audio niche.
Some of these forums focus exclusively on the car audio niche while others may only devote one or two sub-forums to it.
If you don't see too many relevant forums listed then please do tell us about some forums in this niche by using the submit forum page. Alternatively why not start your own forum in this niche?
To find WordPress and Blogger blogs in this niche, visit our sister site FindABlog.Net.
About the Car Audio Niche
Vehicle audio is equipment installed in a car or other vehicle to provide in-car entertainment and information for the vehicle occupants. Until the 1950s it consisted of a simple AM radio. Additions since then have included FM radio, 8-track tape players, cassette players, record players, CD players, DVD players, Blu-ray players, navigation systems, Bluetooth telephone integration, and smartphone controllers like CarPlay and Android Auto. Once controlled from the dashboard with a few buttons, they can now be controlled by steering wheel controls and voice commands. Initially implemented for listening to music and radio, vehicle audio is now part of car telematics, telecommunication, in-vehicle security, handsfree calling, navigation, and remote diagnostics systems. The same loudspeakers may also be used to minimize road and engine noise with active noise control, or they may be used to augment engine sounds, for instance making a smaller engine sound bigger. Source: WikiPedia
Saki Says...
Yikes - this is a VERY competitive niche but if you had a forum in this niche you could potentially make a lot of money!