Forums in the Augmented Reality Niche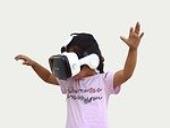 These are the 20 most relevant discussion forums in the augmented reality niche.
Some of these forums focus exclusively on the augmented reality niche while others may only devote one or two sub-forums to it.
If you don't see too many relevant forums listed then please do tell us about some forums in this niche by using the submit forum page. Alternatively why not start your own forum in this niche?
To find WordPress and Blogger blogs in this niche, visit our sister site FindABlog.Net.
About the Augmented Reality Niche
Augmented reality is an interactive experience of a real-world environment where the objects that reside in the real world are enhanced by computer-generated perceptual information, sometimes across multiple sensory modalities, including visual, auditory, haptic, somatosensory and olfactory. AR can be defined as a system that fulfills three basic features: a combination of real and virtual worlds, real-time interaction, and accurate 3D registration of virtual and real objects. The overlaid sensory information can be constructive, or destructive. This experience is seamlessly interwoven with the physical world such that it is perceived as an immersive aspect of the real environment. In this way, augmented reality alters one's ongoing perception of a real-world environment, whereas virtual reality completely replaces the user's real-world environment with a simulated one. Augmented reality is related to two largely synonymous terms: mixed reality and computer-mediated reality. Source: WikiPedia
Saki Says...
This niche isn't too competitive so with some careful keyword research and some high quality content you could still do well in 2023.