Forums in the Black Lives Matter Niche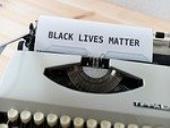 These are the 50 most relevant discussion forums in the black lives matter niche.
Some of these forums focus exclusively on the black lives matter niche while others may only devote one or two sub-forums to it.
If you don't see too many relevant forums listed then please do tell us about some forums in this niche by using the submit forum page. Alternatively why not start your own forum in this niche?
To find WordPress and Blogger blogs in this niche, visit our sister site FindABlog.Net.
About the Black Lives Matter Niche
Black Lives Matter is a decentralized political and social movement protesting against incidents of police brutality and all racially motivated violence against black people. While there are specific organizations such as the Black Lives Matter Global Network that label themselves simply as Black Lives Matter, the Black Lives Matter movement comprises a broad array of people and organizations. The slogan Black Lives Matter itself remains untrademarked by any group. The broader movement and its related organizations typically advocate against police violence towards black people as well as for various other policy changes considered to be related to black liberation. In July 2013, the movement began with the use of the hashtag #BlackLivesMatter on social media after the acquittal of George Zimmerman in the shooting death of African-American teen Trayvon Martin 17 months earlier in February 2012. Source: WikiPedia
Saki Says...
This niche isn't too competitive so with some careful keyword research and some high quality content you could still do well in 2023.