Forums in the Car Rental Niche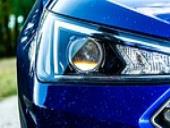 These are the 19 most relevant discussion forums in the car rental niche.
Some of these forums focus exclusively on the car rental niche while others may only devote one or two sub-forums to it.
If you don't see too many relevant forums listed then please do tell us about some forums in this niche by using the submit forum page. Alternatively why not start your own forum in this niche?
To find WordPress and Blogger blogs in this niche, visit our sister site FindABlog.Net.
About the Car Rental Niche
A car rental, hire car, or car hire agency is a company that rents automobiles for short periods of time, generally ranging from a few hours to a few weeks. It is often organised with numerous local branches, and primarily located near airports or busy city areas and often complemented by a website allowing online reservations. Car rental agencies primarily serve people who require a temporary vehicle, for example, those who do not own their own car, travelers who are out of town, or owners of damaged or destroyed vehicles who are awaiting repair or insurance compensation. Car rental agencies may also serve the self-moving industry needs, by renting vans or trucks, and in certain markets, other types of vehicles such as motorcycles or scooters may also be offered. Source: WikiPedia
Saki Says...
Yikes - this is a VERY competitive niche but if you had a forum in this niche you could potentially make a lot of money!