Forums in the Children's Books Niche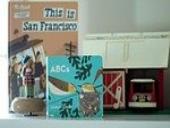 These are the 50 most relevant discussion forums in the children's books niche.
Some of these forums focus exclusively on the children's books niche while others may only devote one or two sub-forums to it.
If you don't see too many relevant forums listed then please do tell us about some forums in this niche by using the submit forum page. Alternatively why not start your own forum in this niche?
To find WordPress and Blogger blogs in this niche, visit our sister site FindABlog.Net.
About the Children's Books Niche
Children's literature or juvenile literature includes stories, books, magazines, and poems that are made for children. Modern children's literature is classified in two different ways: genre or the intended age of the reader. Children's literature can be traced to stories such as fairy tales that have only been identified as children's literature in the eighteenth century, and songs, part of a wider oral tradition, that adults shared with children before publishing existed. The development of early children's literature, before printing was invented, is difficult to trace. Even after printing became widespread, many classic children's tales were originally created for adults and later adapted for a younger audience. Since the fifteenth century much literature has been aimed specifically at children, often with a moral or religious message. Source: WikiPedia
Saki Says...
This niche isn't too competitive so with some careful keyword research and some high quality content you could still do well in 2023.