Forums in the Classical Music Niche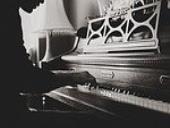 These are the 50 most relevant discussion forums in the classical music niche.
Some of these forums focus exclusively on the classical music niche while others may only devote one or two sub-forums to it.
If you don't see too many relevant forums listed then please do tell us about some forums in this niche by using the submit forum page. Alternatively why not start your own forum in this niche?
To find WordPress and Blogger blogs in this niche, visit our sister site FindABlog.Net.
About the Classical Music Niche
Classical music is art music produced or rooted in the traditions of Western culture, including both liturgical and secular music. Historically, the term 'classical music' refers specifically to the musical period from 1750 to 1820. In a more general sense classical music refers to Western musical traditions considered to be apart from or a refinement of western folk music traditions and encompasses the broad span of time from before the 6th century AD to the present day, which includes the Classical period and various other periods. The central norms of this tradition became codified between 1650 and 1900, which is known as the common-practice period. The term classical music did not appear until the early 19th century, in an attempt to distinctly canonize the period from Johann Sebastian Bach to Ludwig van Beethoven as a golden age. The earliest reference to classical music recorded by the Oxford English Dictionary is from about 1829. Source: WikiPedia
Saki Says...
This is a fairly competitive niche but if you take time to do long tail keyword research and have some new ideas you could do okay.