Forums in the Creative Writing Niche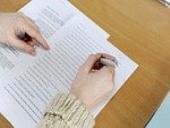 These are the 50 most relevant discussion forums in the creative writing niche.
Some of these forums focus exclusively on the creative writing niche while others may only devote one or two sub-forums to it.
If you don't see too many relevant forums listed then please do tell us about some forums in this niche by using the submit forum page. Alternatively why not start your own forum in this niche?
To find WordPress and Blogger blogs in this niche, visit our sister site FindABlog.Net.
About the Creative Writing Niche
Creative writing is any writing that goes outside the bounds of normal professional, journalistic, academic, or technical forms of literature, typically identified by an emphasis on narrative craft, character development, and the use of literary tropes or with various traditions of poetry and poetics. Due to the looseness of the definition, it is possible for writing such as feature stories to be considered creative writing, even though they fall under journalism, because the content of features is specifically focused on narrative and character development. Both fictional and non-fictional works fall into this category, including such forms as novels, biographies, short stories, and poems. In the academic setting, creative writing is typically separated into fiction and poetry classes, with a focus on writing in an original style, as opposed to imitating pre-existing genres such as crime or horror. Source: WikiPedia
Saki Says...
This is a fairly competitive niche but if you take time to do long tail keyword research and have some new ideas you could do okay.