Forums in the Credit Card Niche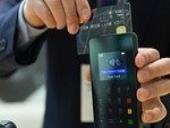 These are the 50 most relevant discussion forums in the credit card niche.
Some of these forums focus exclusively on the credit card niche while others may only devote one or two sub-forums to it.
If you don't see too many relevant forums listed then please do tell us about some forums in this niche by using the submit forum page. Alternatively why not start your own forum in this niche?
To find WordPress and Blogger blogs in this niche, visit our sister site FindABlog.Net.
About the Credit Card Niche
A credit card is a payment card issued to users to enable the cardholder to pay a merchant for goods and services based on the cardholder's promise to the card issuer to pay them for the amounts plus the other agreed charges. The card issuer creates a revolving account and grants a line of credit to the cardholder, from which the cardholder can borrow money for payment to a merchant or as a cash advance. A credit card is different from a charge card, which requires the balance to be repaid in full each month or at the end of each statement cycle. In contrast, credit cards allow the consumers to build a continuing balance of debt, subject to interest being charged. A credit card also differs from a cash card, which can be used like currency by the owner of the card. Source: WikiPedia
Saki Says...
This is a fairly competitive niche but if you take time to do long tail keyword research and have some new ideas you could do okay.