Forums in the Dance Music Niche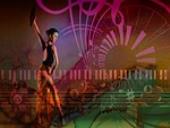 These are the 50 most relevant discussion forums in the dance music niche.
Some of these forums focus exclusively on the dance music niche while others may only devote one or two sub-forums to it.
If you don't see too many relevant forums listed then please do tell us about some forums in this niche by using the submit forum page. Alternatively why not start your own forum in this niche?
To find WordPress and Blogger blogs in this niche, visit our sister site FindABlog.Net.
About the Dance Music Niche
Dance music is music composed specifically to facilitate or accompany dancing. It can be either a whole musical piece or part of a larger musical arrangement. In terms of performance, the major categories are live dance music and recorded dance music. While there exist attestations of the combination of dance and music in ancient times, the earliest Western dance music that we can still reproduce with a degree of certainty are the surviving medieval dances. In the Baroque period, the major dance styles were noble court dances. In the classical music era, the minuet was frequently used as a third movement, although in this context it would not accompany any dancing. The waltz also arose later in the classical era. Both remained part of the romantic music period, which also saw the rise of various other nationalistic dance forms like the barcarolle, mazurka, ecossaise, ballade and polonaise. Source: WikiPedia
Saki Says...
This is a fairly competitive niche but if you take time to do long tail keyword research and have some new ideas you could do okay.