Forums in the Day Trading Niche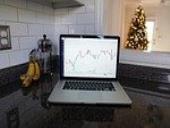 These are the 50 most relevant discussion forums in the day trading niche.
Some of these forums focus exclusively on the day trading niche while others may only devote one or two sub-forums to it.
If you don't see too many relevant forums listed then please do tell us about some forums in this niche by using the submit forum page. Alternatively why not start your own forum in this niche?
To find WordPress and Blogger blogs in this niche, visit our sister site FindABlog.Net.
About the Day Trading Niche
Day trading is a form of speculation in securities in which a trader buys and sells a financial instrument within the same trading day, such that all positions are closed before the market closes for the trading day to avoid unmanageable risks and negative price gaps between one day's close and the next day's price at the open. Traders who trade in this capacity are generally classified as speculators. Day trading contrasts with the long-term trades underlying buy and hold and value investing strategies. Day trading can be considered a form of gambling. It is made easier using day trading software. Day traders generally use leverage such as margin loans; in the United States, Regulation T permits an initial maximum leverage of 2:1, but many brokers will permit 4:1 intraday leverage as long as the leverage is reduced to 2:1 or less by the end of the trading day. Source: WikiPedia
Saki Says...
This is a fairly competitive niche but if you take time to do long tail keyword research and have some new ideas you could do okay.