Forums in the Estate Agent Niche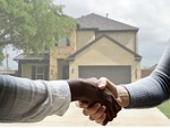 These are the 50 most relevant discussion forums in the estate agent niche.
Some of these forums focus exclusively on the estate agent niche while others may only devote one or two sub-forums to it.
If you don't see too many relevant forums listed then please do tell us about some forums in this niche by using the submit forum page. Alternatively why not start your own forum in this niche?
To find WordPress and Blogger blogs in this niche, visit our sister site FindABlog.Net.
About the Estate Agent Niche
An estate agent is a person or business that arranges the selling, renting, or management of properties and other buildings. An agent that specialises in renting is often called a letting or management agent. Estate agents are mainly engaged in the marketing of property available for sale, and a solicitor or licensed conveyancer is used to prepare the legal documents. In Scotland, however, many solicitors also act as estate agents, a practice that is rare in England and Wales. The estate agent remains the current title for the person responsible for the management of one group of privately owned, all or mostly tenanted properties under one ownership. Alternative titles are Factor, Steward, or Bailiff, depending on the era, region, and extent of the property concerned. Source: WikiPedia
Saki Says...
This niche isn't too competitive so with some careful keyword research and some high quality content you could still do well in 2023.