Forums in the Fine Art Niche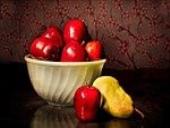 These are the 12 most relevant discussion forums in the fine art niche.
If you don't see too many relevant forums listed then please do tell us about some forums in this niche by using the submit forum page. Alternatively why not start your own forum in this niche?
To find WordPress and Blogger blogs in this niche, visit our sister site FindABlog.Net.
About the Fine Art Niche
In European academic traditions, fine art is art developed primarily for aesthetics or beauty, distinguishing it from decorative art or applied art, which also has to serve some practical function, such as pottery or most metalwork. In the aesthetic theories developed in the Italian Renaissance, the highest art was that which allowed the full expression and display of the artist's imagination, unrestricted by any of the practical considerations involved in, say, making and decorating a teapot. It was also considered important that making the artwork did not involve dividing the work between different individuals with specialized skills, as might be necessary with a piece of furniture, for example. Even within the fine arts, there was a hierarchy of genres based on the amount of creative imagination required, with history painting placed higher than still life. Source: WikiPedia
Saki Says...
Yikes - this is a VERY competitive niche but if you had a forum in this niche you could potentially make a lot of money!