Forums in the Graphic Design Niche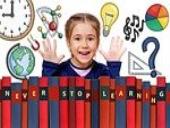 These are the 50 most relevant discussion forums in the graphic design niche.
Some of these forums focus exclusively on the graphic design niche while others may only devote one or two sub-forums to it.
If you don't see too many relevant forums listed then please do tell us about some forums in this niche by using the submit forum page. Alternatively why not start your own forum in this niche?
To find WordPress and Blogger blogs in this niche, visit our sister site FindABlog.Net.
About the Graphic Design Niche
Graphic design is the art, profession and academic discipline whose activity consists in projecting visual communications intended to transmit specific messages to social groups, with specific objectives. Therefore, it is an interdisciplinary branch of design whose foundations and objectives revolve around the definition of problems and the determination of objectives for decision-making, through creativity, innovation and lateral thinking along with digital tools, transforming them for proper interpretation. This activity helps in the optimization of graphic communications. It is also known as visual communication design, visual design or editorial design. The role of the graphic designer in the communication process is that of encoder or interpreter of the message. She works on the interpretation, ordering and presentation of visual messages. Source: WikiPedia
Saki Says...
This niche is super competitive in 2023 but with hard work and a lot of link building you could do well.