Forums in the Home Automation Niche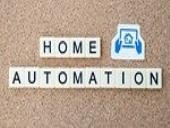 These are the 50 most relevant discussion forums in the home automation niche.
Some of these forums focus exclusively on the home automation niche while others may only devote one or two sub-forums to it.
If you don't see too many relevant forums listed then please do tell us about some forums in this niche by using the submit forum page. Alternatively why not start your own forum in this niche?
To find WordPress and Blogger blogs in this niche, visit our sister site FindABlog.Net.
About the Home Automation Niche
Home automation or domotics is building automation for a home, called a smart home or smart house. A home automation system will monitor and/or control home attributes such as lighting, climate, entertainment systems, and appliances. It may also include home security such as access control and alarm systems. When connected with the Internet, home devices are an important constituent of the Internet of Things. A home automation system typically connects controlled devices to a central hub or gateway. The user interface for control of the system uses either wall-mounted terminals, tablet or desktop computers, a mobile phone application, or a Web interface that may also be accessible off-site through the Internet. While there are many competing vendors, there are increasing efforts towards open source systems. Source: WikiPedia
Saki Says...
Yikes - this is a VERY competitive niche but if you had a forum in this niche you could potentially make a lot of money!