Forums in the Japanese Culture Niche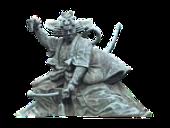 These are the 50 most relevant discussion forums in the japanese culture niche.
Some of these forums focus exclusively on the japanese culture niche while others may only devote one or two sub-forums to it.
If you don't see too many relevant forums listed then please do tell us about some forums in this niche by using the submit forum page. Alternatively why not start your own forum in this niche?
To find WordPress and Blogger blogs in this niche, visit our sister site FindABlog.Net.
About the Japanese Culture Niche
The culture of Japan has changed greatly over the millennia, from the country's prehistoric Jōmon Period, to its contemporary modern culture, which absorbs influences from Asia and other regions of the world. Japan's indigenous culture originates primarily from the Yayoi people who settled in Japan between 1000 BCE and 300 CE. Yayoi culture spread to the main island of Honshū, mixing with the native Jōmon culture. Modern Japanese have an estimated 80% Yayoi and 20% Jōmon ancestry. Japanese culture was influenced from ancient times to the Middle Ages primarily by multiple Chinese dynasties and to a lesser extent by other Asian countries. For example the Japanese language uses Chinese characters for writing, but Japanese has no genetic relationship with Chinese. Since the Meiji period Japan has been primarily influenced by western countries. Source: WikiPedia
Saki Says...
This niche isn't too competitive so with some careful keyword research and some high quality content you could still do well in 2023.