Forums in the Knee Pain Niche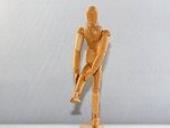 These are the 33 most relevant discussion forums in the knee pain niche.
Some of these forums focus exclusively on the knee pain niche while others may only devote one or two sub-forums to it.
If you don't see too many relevant forums listed then please do tell us about some forums in this niche by using the submit forum page. Alternatively why not start your own forum in this niche?
To find WordPress and Blogger blogs in this niche, visit our sister site FindABlog.Net.
About the Knee Pain Niche
Knee pain is pain in or around the knee. The knee joint consists of an articulation between four bones: the femur, tibia, fibula and patella. There are four compartments to the knee. These are the medial and lateral tibiofemoral compartments, the patellofemoral compartment and the superior tibiofibular joint. The components of each of these compartments can suffer from repetitive strain, injury or disease. Running long distance can cause pain to the knee joint, as it is high-impact exercise. Source: WikiPedia
Saki Says...
This is a fairly competitive niche but if you take time to do long tail keyword research and have some new ideas you could do okay.