Forums in the Latin America Niche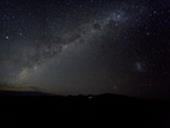 These are the 50 most relevant discussion forums in the latin america niche.
Some of these forums focus exclusively on the latin america niche while others may only devote one or two sub-forums to it.
If you don't see too many relevant forums listed then please do tell us about some forums in this niche by using the submit forum page. Alternatively why not start your own forum in this niche?
To find WordPress and Blogger blogs in this niche, visit our sister site FindABlog.Net.
About the Latin America Niche
Latin America is a group of countries and dependencies in the Western Hemisphere where Romance languages such as Spanish, Portuguese, and French are predominantly spoken. Some subnational regions such as Quebec and parts of the United States where Romance languages are primarily spoken are not included due to the countries as a whole being a part of Anglo America. The term is broader than categories such as Hispanic America, which specifically refers to Spanish-speaking countries and Ibero-America, which specifically refers to both Spanish and Portuguese-speaking countries. The term is also more recent in origin. The term Latin America was first used in an 1856 conference with the title Initiative of America. Idea for a Federal Congress of the Republics, by the Chilean politician Francisco Bilbao. Source: WikiPedia
Saki Says...
This niche isn't too competitive so with some careful keyword research and some high quality content you could still do well in 2023.