Forums in the Mixed Martial Arts Niche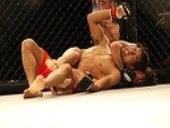 These are the 50 most relevant discussion forums in the mixed martial arts niche.
Some of these forums focus exclusively on the mixed martial arts niche while others may only devote one or two sub-forums to it.
If you don't see too many relevant forums listed then please do tell us about some forums in this niche by using the submit forum page. Alternatively why not start your own forum in this niche?
To find WordPress and Blogger blogs in this niche, visit our sister site FindABlog.Net.
About the Mixed Martial Arts Niche
Mixed martial arts sometimes referred to as cage fighting, is a full-contact combat sport based on striking, grappling and ground fighting, incorporating techniques from various combat sports and martial arts from around the world. The first documented use of the term mixed martial arts was in a review of UFC 1 by television critic Howard Rosenberg in 1993. The question of who actually coined the term is subject to debate. During the early 20th century, various interstylistic contests took place throughout Japan and in the countries of the Four Asian Tigers. In Brazil, there was the sport of Vale Tudo, in which fighters from various styles fought with little to no rules. The Gracie family was known to promote Vale Tudo matches as a way to promote their own Brazilian jiu-jitsu style. In the West, the concept of combining elements of multiple martial arts was popularized by Bruce Lee's Jeet Kune Do during the late 1960s to early 1970s. Source: WikiPedia
Saki Says...
This niche isn't too competitive so with some careful keyword research and some high quality content you could still do well in 2023.