Forums in the Mobile App Niche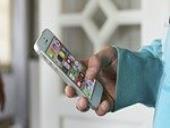 These are the 50 most relevant discussion forums in the mobile app niche.
Some of these forums focus exclusively on the mobile app niche while others may only devote one or two sub-forums to it.
If you don't see too many relevant forums listed then please do tell us about some forums in this niche by using the submit forum page. Alternatively why not start your own forum in this niche?
To find WordPress and Blogger blogs in this niche, visit our sister site FindABlog.Net.
About the Mobile App Niche
A mobile application, also referred to as a mobile app or simply an app, is a computer program or software application designed to run on a mobile device such as a phone, tablet, or watch. Apps were originally intended for productivity assistance such as email, calendar, and contact databases, but the public demand for apps caused rapid expansion into other areas such as mobile games, factory automation, GPS and location-based services, order-tracking, and ticket purchases, so that there are now millions of apps available. Apps are generally downloaded from application distribution platforms which are operated by the owner of the mobile operating system, such as the App Store or Google Play Store. Some apps are free, and others have a price, with the profit being split between the application's creator and the distribution platform. Source: WikiPedia
Saki Says...
Yikes - this is a VERY competitive niche but if you had a forum in this niche you could potentially make a lot of money!