Want to start your own YouTube Channel? Check out
FindAChannel
to get some niche ideas.
Forums in the Oolong Tea Niche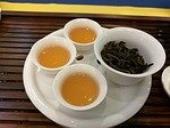 These are the 3 most relevant discussion forums in the oolong tea niche.
If you don't see too many relevant forums listed then please do tell us about some forums in this niche by using the submit forum page. Alternatively why not start your own forum in this niche?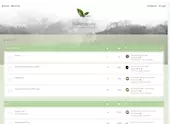 1. TeaForum.org
Forum has 1,690 members.
https://www.teaforum.org/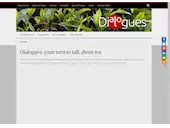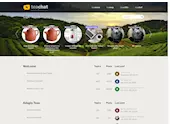 3. www.teachat.com
An Online Community Brought to You by Adagio Teas
https://www.teachat.com/
To find WordPress and Blogger blogs in this niche, visit our sister site FindABlog.Net.
About the Oolong Tea Niche
Oolong ; simplified Chinese: 乌龙; traditional Chinese: 烏龍 is a traditional semi-oxidized Chinese tea produced through a process including withering the plant under strong sun and oxidation before curling and twisting. Most oolong teas, especially those of fine quality, involve unique tea plant cultivars that are exclusively used for particular varieties. The degree of oxidation, which varies according to the chosen duration of time before firing, can range from 8 to 85%, depending on the variety and production style. Oolong is especially popular in south China and among Chinese expatriates in Southeast Asia as is the Fujian preparation process known as the Gongfu tea ceremony. Different styles of oolong tea can vary widely in flavor. They can be sweet and fruity with honey aromas, or woody and thick with roasted aromas, or green and fresh with complex aromas, all depending on the horticulture and style of production. Source: WikiPedia
Saki Says...
This is a fairly competitive niche but if you take time to do long tail keyword research and have some new ideas you could do okay.