How to earn $14,444 Per Day Sending Simple Emails -
REGISTER NOW
.
Forums in the Precious Metals Niche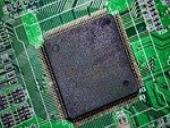 These are the 13 most relevant discussion forums in the precious metals niche.
Some of these forums focus exclusively on the precious metals niche while others may only devote one or two sub-forums to it.
If you don't see too many relevant forums listed then please do tell us about some forums in this niche by using the submit forum page. Alternatively why not start your own forum in this niche?
To find WordPress and Blogger blogs in this niche, visit our sister site FindABlog.Net.
About the Precious Metals Niche
Precious metals are rare, naturally occurring metallic chemical element of high economic value. Chemically, the precious metals tend to be less reactive than most elements. They are usually ductile and have a high lustre. Historically, precious metals were important as currency but are now regarded mainly as investment and industrial commodities. Gold, silver, platinum, and palladium each have an ISO 4217 currency code. The best known precious metals are the coinage metals, which are gold and silver. Although both have industrial uses, they are better known for their uses in art, jewelry, and coinage. Other precious metals include the platinum group metals: ruthenium, rhodium, palladium, osmium, iridium, and platinum, of which platinum is the most widely traded. The demand for precious metals is driven not only by their practical use but also by their role as investments and a store of value. Historically, precious metals have commanded much higher prices than common industrial metals. Source: WikiPedia
Saki Says...