You can research big money making YouTubers on our new sister site
FindAChannel.Net
.
Forums in the Web Development Niche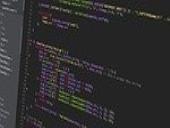 These are the 50 most relevant discussion forums in the web development niche.
Some of these forums focus exclusively on the web development niche while others may only devote one or two sub-forums to it.
If you don't see too many relevant forums listed then please do tell us about some forums in this niche by using the submit forum page. Alternatively why not start your own forum in this niche?
To find WordPress and Blogger blogs in this niche, visit our sister site FindABlog.Net.
About the Web Development Niche
Web development is the work involved in developing a Web site for the Internet or an intranet. Web development can range from developing a simple single static page of plain text to complex Web-based Internet applications, electronic businesses, and social network services. A more comprehensive list of tasks to which Web development commonly refers, may include Web engineering, Web design, Web content development, client liaison, client-side/server-side scripting, Web server and network security configuration, and e-commerce development. Among Web professionals, Web development usually refers to the main non-design aspects of building Web sites: writing markup and coding. Web development may use content management systems to make content changes easier and available with basic technical skills. For larger organizations and businesses, Web development teams can consist of hundreds of people and follow standard methods like Agile methodologies while developing Web sites. Source: WikiPedia
Saki Says...
Yikes - this is a VERY competitive niche but if you had a forum in this niche you could potentially make a lot of money!