Forums in the Acoustic Guitar Niche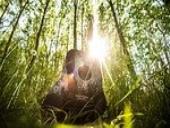 These are the 15 most relevant discussion forums in the acoustic guitar niche.
Some of these forums focus exclusively on the acoustic guitar niche while others may only devote one or two sub-forums to it.
If you don't see too many relevant forums listed then please do tell us about some forums in this niche by using the submit forum page. Alternatively why not start your own forum in this niche?
To find WordPress and Blogger blogs in this niche, visit our sister site FindABlog.Net.
About the Acoustic Guitar Niche
An acoustic guitar is a musical instrument in the guitar family. Its strings vibrate a sound board on a resonant body to project a sound wave through the air. The original, general term for this stringed instrument is guitar, and the retronym 'acoustic guitar' distinguishes it from an electric guitar, which relies on electronic amplification. Typically, a guitar's body is a sound box, of which the top side serves as a sound board that enhances the vibration sounds of the strings. In standard tuning the guitar's six strings are tuned E₂ A₂ D₃ G₃ B₃ E₄. Guitar strings may be plucked individually with a pick or fingertip, or strummed to play chords. Plucking a string causes it to vibrate at a fundamental pitch determined by the string's length, mass, and tension. The string causes the soundboard and the air enclosed by the sound box to vibrate. As these have their own resonances, they amplify some overtones more strongly than others, affecting the timbre of the resulting sound. Source: WikiPedia
Saki Says...
This niche isn't too competitive so with some careful keyword research and some high quality content you could still do well in 2023.