To find niche WordPress blogs check out our sister site
FindABlog
.
Forums in the Digital Art Niche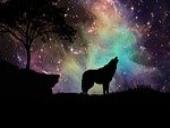 These are the 50 most relevant discussion forums in the digital art niche.
Some of these forums focus exclusively on the digital art niche while others may only devote one or two sub-forums to it.
If you don't see too many relevant forums listed then please do tell us about some forums in this niche by using the submit forum page. Alternatively why not start your own forum in this niche?
To find WordPress and Blogger blogs in this niche, visit our sister site FindABlog.Net.
About the Digital Art Niche
Digital art is an artistic work or practice that uses digital technology as part of the creative or presentation process. Since the 1960s, various names have been used to describe the process, including computer art and multimedia art. Digital art is itself placed under the larger umbrella term new media art. After some initial resistance, the impact of digital technology has transformed activities such as painting, drawing, sculpture and music/sound art, while new forms, such as net art, digital installation art, and virtual reality, have become recognized artistic practices. More generally the term digital artist is used to describe an artist who makes use of digital technologies in the production of art. In an expanded sense, digital art is contemporary art that uses the methods of mass production or digital media. The techniques of digital art are used extensively by the mainstream media in advertisements, and by film-makers to produce visual effects. Source: WikiPedia
Saki Says...
Yikes - this is a VERY competitive niche but if you had a forum in this niche you could potentially make a lot of money!