Forums in the Health Insurance Niche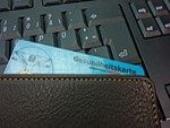 These are the 50 most relevant discussion forums in the health insurance niche.
Some of these forums focus exclusively on the health insurance niche while others may only devote one or two sub-forums to it.
If you don't see too many relevant forums listed then please do tell us about some forums in this niche by using the submit forum page. Alternatively why not start your own forum in this niche?
To find WordPress and Blogger blogs in this niche, visit our sister site FindABlog.Net.
About the Health Insurance Niche
Health insurance is an insurance that covers the whole or a part of the risk of a person incurring medical expenses, spreading the risk over numerous persons. By estimating the overall risk of health risk and health system expenses over the risk pool, an insurer can develop a routine finance structure, such as a monthly premium or payroll tax, to provide the money to pay for the health care benefits specified in the insurance agreement. The benefit is administered by a central organization such as a government agency, private business, or not-for-profit entity. According to the Health Insurance Association of America, health insurance is defined as coverage that provides for the payments of benefits as a result of sickness or injury. It includes insurance for losses from accident, medical expense, disability, or accidental death and dismemberment. Source: WikiPedia
Saki Says...
Yikes - this is a VERY competitive niche but if you had a forum in this niche you could potentially make a lot of money!