Forums in the Heart Disease Niche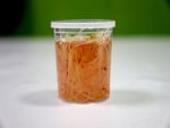 These are the 50 most relevant discussion forums in the heart disease niche.
Some of these forums focus exclusively on the heart disease niche while others may only devote one or two sub-forums to it.
If you don't see too many relevant forums listed then please do tell us about some forums in this niche by using the submit forum page. Alternatively why not start your own forum in this niche?
To find WordPress and Blogger blogs in this niche, visit our sister site FindABlog.Net.
About the Heart Disease Niche
Cardiovascular disease is a class of diseases that involve the heart or blood vessels. CVD includes coronary artery diseases such as angina and myocardial infarction. Other CVDs include stroke, heart failure, hypertensive heart disease, rheumatic heart disease, cardiomyopathy, abnormal heart rhythms, congenital heart disease, valvular heart disease, carditis, aortic aneurysms, peripheral artery disease, thromboembolic disease, and venous thrombosis. The underlying mechanisms vary depending on the disease. Coronary artery disease, stroke, and peripheral artery disease involve atherosclerosis. This may be caused by high blood pressure, smoking, diabetes mellitus, lack of exercise, obesity, high blood cholesterol, poor diet, and excessive alcohol consumption, among others. High blood pressure is estimated to account for approximately 13% of CVD deaths, while tobacco accounts for 9%, diabetes 6%, lack of exercise 6% and obesity 5%. Rheumatic heart disease may follow untreated strep throat. Source: WikiPedia
Saki Says...
This niche isn't too competitive so with some careful keyword research and some high quality content you could still do well in 2023.