Forums in the Job Interview Niche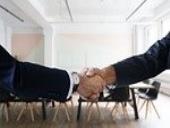 These are the 30 most relevant discussion forums in the job interview niche.
Some of these forums focus exclusively on the job interview niche while others may only devote one or two sub-forums to it.
If you don't see too many relevant forums listed then please do tell us about some forums in this niche by using the submit forum page. Alternatively why not start your own forum in this niche?
To find WordPress and Blogger blogs in this niche, visit our sister site FindABlog.Net.
About the Job Interview Niche
A job interview is an interview consisting of a conversation between a job applicant and a representative of an employer which is conducted to assess whether the applicant should be hired. Interviews are one of the most popularly used devices for employee selection. Interviews vary in the extent to which the questions are structured, from a totally unstructured and free-wheeling conversation, to a structured interview in which an applicant is asked a predetermined list of questions in a specified order; structured interviews are usually more accurate predictors of which applicants will make suitable employees, according to research studies. A job interview typically precedes the hiring decision. The interview is usually preceded by the evaluation of submitted résumés from interested candidates, possibly by examining job applications or reading many resumes. Next, after this screening, a small number of candidates for interviews is selected. Source: WikiPedia
Saki Says...
This niche isn't too competitive so with some careful keyword research and some high quality content you could still do well in 2023.