Forums in the Pelvic Floor Niche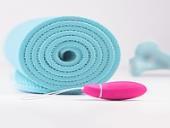 These are the 16 most relevant discussion forums in the pelvic floor niche.
Some of these forums focus exclusively on the pelvic floor niche while others may only devote one or two sub-forums to it.
If you don't see too many relevant forums listed then please do tell us about some forums in this niche by using the submit forum page. Alternatively why not start your own forum in this niche?
To find WordPress and Blogger blogs in this niche, visit our sister site FindABlog.Net.
About the Pelvic Floor Niche
The pelvic floor or pelvic diaphragm is composed of muscle fibers of the levator ani, the coccygeus muscle, and associated connective tissue which span the area underneath the pelvis. The pelvic diaphragm is a muscular partition formed by the levatores ani and coccygei, with which may be included the parietal pelvic fascia on their upper and lower aspects. The pelvic floor separates the pelvic cavity above from the perineal region below. Because, to accommodate the birth canal, a female's pelvic cavity is larger than a male's, the pelvic floor tends to be considered a part of female anatomy, but males have an equivalent pelvic floor. Source: WikiPedia
Saki Says...
This is a fairly competitive niche but if you take time to do long tail keyword research and have some new ideas you could do okay.