Want to make big money with a forum?
This page
shows the 25 hottest forum niches here on FindAForum.
Forums in the South America Niche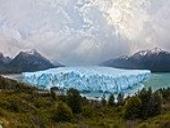 These are the 50 most relevant discussion forums in the south america niche.
Some of these forums focus exclusively on the south america niche while others may only devote one or two sub-forums to it.
If you don't see too many relevant forums listed then please do tell us about some forums in this niche by using the submit forum page. Alternatively why not start your own forum in this niche?
To find WordPress and Blogger blogs in this niche, visit our sister site FindABlog.Net.
About the South America Niche
South America is a continent entirely in the Western Hemisphere and mostly in the Southern Hemisphere, with a relatively small portion in the Northern Hemisphere. It can also be described as a southern subcontinent of the Americas. The reference to South America instead of other regions has increased in recent decades due to changing geopolitical dynamics. It is bordered on the west by the Pacific Ocean and on the north and east by the Atlantic Ocean; North America and the Caribbean Sea lie to the northwest. It includes twelve sovereign states: Argentina, Bolivia, Brazil, Chile, Colombia, Ecuador, Guyana, Paraguay, Peru, Suriname, Uruguay, and Venezuela; one region of France: French Guiana; and dependencies of sovereign state. The major dependency are the Falkland Islands, a British Overseas Territory. Source: WikiPedia
Saki Says...
This niche isn't too competitive so with some careful keyword research and some high quality content you could still do well in 2023.