Forums in the Black People Niche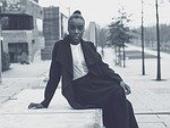 These are the 50 most relevant discussion forums in the black people niche.
Some of these forums focus exclusively on the black people niche while others may only devote one or two sub-forums to it.
If you don't see too many relevant forums listed then please do tell us about some forums in this niche by using the submit forum page. Alternatively why not start your own forum in this niche?
To find WordPress and Blogger blogs in this niche, visit our sister site FindABlog.Net.
About the Black People Niche
Black people is a racialized classification of people, usually a political and skin color–based category for specific populations with a mid to dark brown complexion. Not all black people have dark skin; in certain countries, often in socially based systems of racial classification in the Western world, the term black is used to describe persons who are perceived as dark-skinned compared to other populations. It is mostly used for people of Sub-Saharan African descent and the indigenous peoples of Oceania. Indigenous African societies do not use the term black as a racial identity outside of influences brought by Western cultures. The term black may or may not be capitalized. The AP Stylebook changed its guide to capitalize the b in black in 2020. The ASA Style Guide says that the b should not be capitalized. Different societies apply different criteria regarding who is classified black, and these social constructs have changed over time. Source: WikiPedia
Saki Says...
This niche isn't too competitive so with some careful keyword research and some high quality content you could still do well in 2023.