Forums in the Personal Injury Niche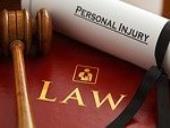 These are the 50 most relevant discussion forums in the personal injury niche.
Some of these forums focus exclusively on the personal injury niche while others may only devote one or two sub-forums to it.
If you don't see too many relevant forums listed then please do tell us about some forums in this niche by using the submit forum page. Alternatively why not start your own forum in this niche?
To find WordPress and Blogger blogs in this niche, visit our sister site FindABlog.Net.
About the Personal Injury Niche
Personal injury is a legal term for an injury to the body, mind or emotions, as opposed to an injury to property. In Anglo-American jurisdictions the term is most commonly used to refer to a type of tort lawsuit in which the person bringing the suit has suffered harm to his or her body or mind. Personal injury lawsuits are filed against the person or entity that caused the harm through negligence, gross negligence, reckless conduct, or intentional misconduct, and in some cases on the basis of strict liability. Different jurisdictions describe the damages in different ways, but damages typically include the injured person's medical bills, pain and suffering, and diminished quality of life. Source: WikiPedia
Saki Says...
This is a fairly competitive niche but if you take time to do long tail keyword research and have some new ideas you could do okay.