Forums in the Flea Market Niche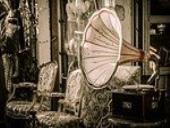 These are the 50 most relevant discussion forums in the flea market niche.
Some of these forums focus exclusively on the flea market niche while others may only devote one or two sub-forums to it.
If you don't see too many relevant forums listed then please do tell us about some forums in this niche by using the submit forum page. Alternatively why not start your own forum in this niche?
To find WordPress and Blogger blogs in this niche, visit our sister site FindABlog.Net.
About the Flea Market Niche
A flea market is a type of street market that provides space for vendors to sell previously-owned merchandise. This type of market is often seasonal. However, in recent years there has been the development of 'formal' and 'casual' markets which divides a fixed-style market with long-term leases and a seasonal-style market with short-term leases. Consistently, there tends to be an emphasis on sustainable consumption whereby items such as used goods, collectibles, antiques and vintage clothing can be purchased. Flea market vending is distinguished from street vending in that the market alone, and not any other public attraction, brings in buyers. There are a variety of vendors: some part-time who consider their work at flea markets a hobby due to their possession of an alternative job; full-time vendors who dedicate all their time to their stalls and collection of merchandise and rely solely on the profits made at the market. Source: WikiPedia
Saki Says...
Yikes - this is a VERY competitive niche but if you had a forum in this niche you could potentially make a lot of money!