Forums in the Saudi Arabia Niche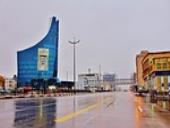 These are the 6 most relevant discussion forums in the saudi arabia niche.
If you don't see too many relevant forums listed then please do tell us about some forums in this niche by using the submit forum page. Alternatively why not start your own forum in this niche?
To find WordPress and Blogger blogs in this niche, visit our sister site FindABlog.Net.
About the Saudi Arabia Niche
Saudi Arabia, officially the Kingdom of Saudi Arabia, is a country in Western Asia constituting the vast majority of the Arabian Peninsula. With a land area of approximately 2,150,000 km², Saudi Arabia is geographically the largest sovereign state in Western Asia, the second-largest in the Arab world, the fifth-largest in Asia, and the 12th-largest in the world. Saudi Arabia is bordered by Jordan and Iraq to the north, Kuwait to the northeast, Qatar, Bahrain, and the United Arab Emirates to the east, Oman to the southeast and Yemen to the south; it is separated from Egypt and Israel in the north-west by the Gulf of Aqaba. Saudi Arabia is the only country with both a Red Sea coast and a Persian Gulf coast, and most of its terrain consists of arid desert, lowland, steppe and mountains. As of October 2018, the Saudi economy was the largest in the Middle East and the 18th largest in the world. Source: WikiPedia
Saki Says...
This niche isn't too competitive so with some careful keyword research and some high quality content you could still do well in 2023.