Want to start your own YouTube Channel? Check out
FindAChannel
to get some niche ideas.
Forums in the Stainless Steel Niche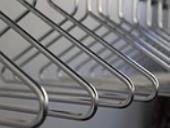 These are the 25 most relevant discussion forums in the stainless steel niche.
Some of these forums focus exclusively on the stainless steel niche while others may only devote one or two sub-forums to it.
If you don't see too many relevant forums listed then please do tell us about some forums in this niche by using the submit forum page. Alternatively why not start your own forum in this niche?
To find WordPress and Blogger blogs in this niche, visit our sister site FindABlog.Net.
About the Stainless Steel Niche
Stainless steel is a group of iron-based alloys that contain a minimum of approximately 11% chromium, a composition that prevents the iron from rusting and also provides heat-resistant properties. Different types of stainless steel include the elements carbon, nitrogen, aluminium, silicon, sulfur, titanium, nickel, copper, selenium, niobium, and molybdenum. Specific types of stainless steel are often designated by a three-digit number, e.g., 304 stainless. Stainless steel's resistance to rusting results from the presence of chromium in the alloy, which forms a passive film that protects the underlying material from corrosion attack, and can self-heal in the presence of oxygen. Corrosion resistance can be increased further, by: • increasing the chromium content to levels above 11%; • addition of 8% or higher amounts of nickel; and • addition of molybdenum. The addition of nitrogen also improves resistance to pitting corrosion and increases mechanical strength. Source: WikiPedia
Saki Says...
This niche isn't too competitive so with some careful keyword research and some high quality content you could still do well in 2023.