Want to start your own YouTube Channel? Check out
FindAChannel
to get some niche ideas.
Forums in the Wine Making Niche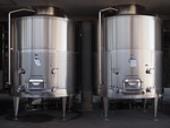 These are the 50 most relevant discussion forums in the wine making niche.
Some of these forums focus exclusively on the wine making niche while others may only devote one or two sub-forums to it.
If you don't see too many relevant forums listed then please do tell us about some forums in this niche by using the submit forum page. Alternatively why not start your own forum in this niche?
To find WordPress and Blogger blogs in this niche, visit our sister site FindABlog.Net.
About the Wine Making Niche
Winemaking or vinification is the production of wine, starting with the selection of the fruit, its fermentation into alcohol, and the bottling of the finished liquid. The history of wine-making stretches over millennia. The science of wine and winemaking is known as oenology. A winemaker may also be called a vintner. The growing of grapes is viticulture and there are many varieties of grapes. Winemaking can be divided into two general categories: still wine production and sparkling wine production. Red wine, white wine, and rosé are the other main categories. Although most wine is made from grapes, it may also be made from other plants. Other similar light alcoholic drinks include mead, made by fermenting honey and water, and kumis, made of fermented mare's milk. Source: WikiPedia
Saki Says...
This niche isn't too competitive so with some careful keyword research and some high quality content you could still do well in 2023.